SUSTAINABLE KITCHENS FOR YOUR HOME
Sustainable kitchens are here, and we at Kitchen Kit are proud to supply Nobilia and Ballerina kitchens due to their dedication to exactly that! Throughout the manufacturing process Nobilia and Ballerina have the environment at the forefront of their minds, and are always finding new ways in which to produce their world-class sustainable kitchens that are better for the planet. This rings true here at Kitchen Kit, and we're immensely proud of our stance on embracing sustainable kitchens wherever possible. Attitudes are changing across the board when it comes to doing better by the world and our habitat, and finding eco-friendly suppliers is at the top of our list when sourcing new kitchens and new products for you to enjoy. 
At Nobilia, their goal is to enable a life worth living, now and henceforth, for us and generations to come. The kitchen industry can be a game of push and pull, with companies balancing ergonomic, beautiful kitchens, against the impact that they have on the environment. Nobilia leaves no stone unturned when it comes to exploring the life cycle of a kitchen, from start to finish. From sourcing woods, plastics, glass, paints and metals, to how that is disposed of when the kitchen has reached its end. 
That's not to mention the footprint of transportation, production, manufacturing and delivering. By choosing a Nobilia kitchen, you are investing in a company that puts the planet first when creating your dream sustainable kitchen, meaning that when you're relaxing at your island unit at the end of the day, you know you are doing so thanks to a team dedicated to choosing the right path, so you don't have to.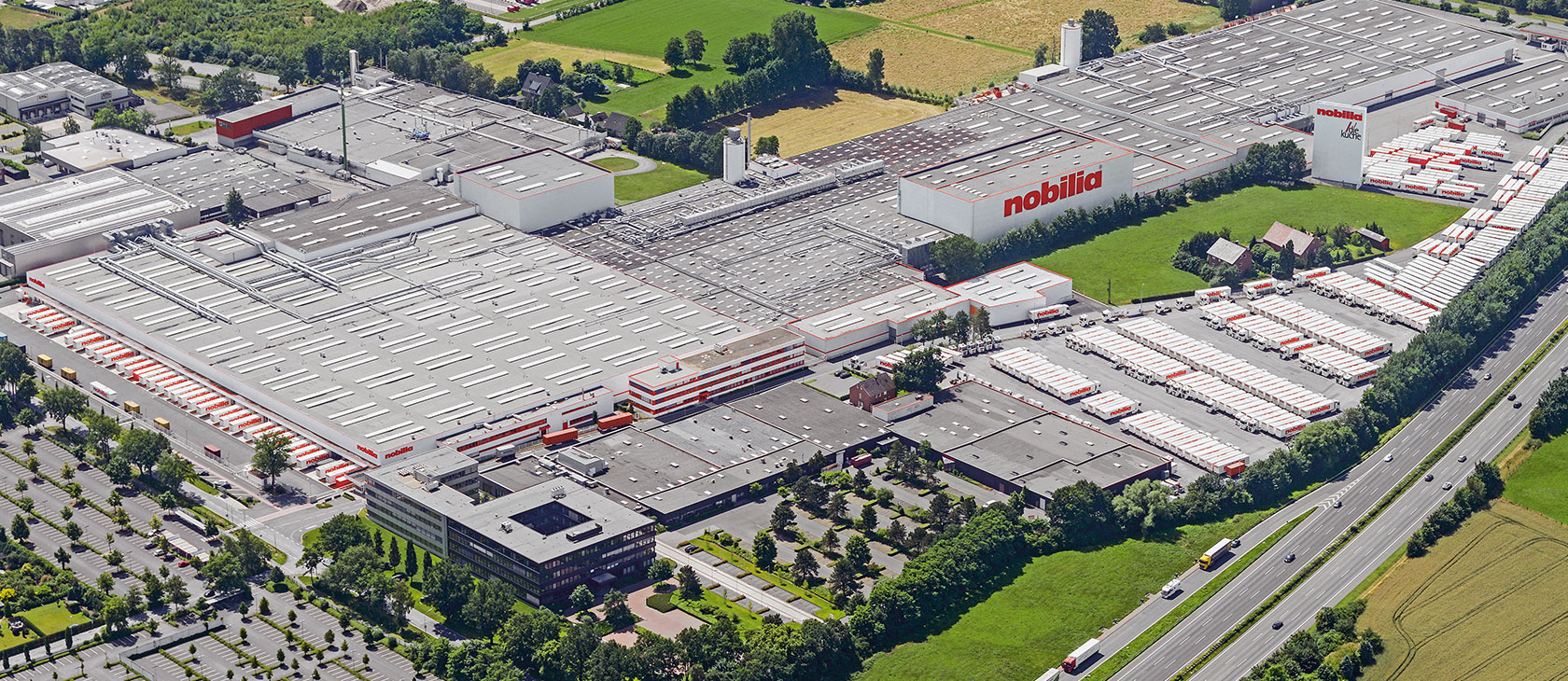 There is a lot to consider when you set out to design and create kitchens that are stunning, ergonomic, long-lasting and okay for the environment. It is a fine balance, and it's one that Ballerina is doing well. Sustainability for this company means action right from the start. This includes product development, manufacturing, delivering and waste management. 
By investing in a Ballerina kitchen, you are guaranteed that the sustainability triangle has been considered with the environment for a healthy future. When crafting such beautiful sustainable kitchens, Ballerina has opted for energy-saving production technologies, material efficiency, the use of recycled materials and investing in environmentally-friendly and fuel-saving transportation.  
Top tips for a sustainable kitchen
Here at Kitchen Kit, we know how tricky it can be to live an eco-friendly lifestyle. Once you have decided on which kitchen is the one for you, and the installation process has been and gone, it's a good time to consider how your lifestyle impacts the environment and how you can lessen that in your kitchen. Notorious for waste, be that food, plastics or energy, our kitchens are the hubs of our homes and where we use the majority of our products and produce. Here are some tips:
Nowadays supermarkets and suppliers are working hard to create products that have less and less plastic. It may take a little more time to research exactly what you want, but you can usually find what you need without the plastic. It's a great way to reduce your impact on the environment.
Energy efficient appliance

It goes without saying that our appliances in the kitchen send our energy bills and usage sky high. By opting for energy efficient alternatives, we are doing right by the planet and our finances at the same time. Swapping for energy efficient light bulbs, rechargeable batteries, solar panels and low wattage alternatives will literally do the world of good!
Whizzing around the supermarket for a quick shop is something we all do. When work is busy and the kids have birthdays and packed lunches to consider, shopping for local ingredients can be a time-consuming task that we just don't have the time for. But by spending a little longer sourcing local produce, we are not only doing right by our local farmers, fishmongers, and growers, but by the planet as a whole. 
Keep a compost heap for food waste
Composting food waste is something the whole family can get involved with. Instead of throwing it in the bin, to go to landfill, we can reuse this nutrient rich collection in our own gardens, and feed it back to the earth where it belongs. This is the natural life cycle of unprocessed foods, and it is one that is great for the environment.
By choosing an eco-friendly pathway when sourcing your dream sustainable kitchen, you are choosing the planet too. Here at Kitchen Kit we are proud to promote a sustainable way to achieve your kitchen goals, thanks to the incredible work of Nobilia and Ballerina. Get in touch today to discuss your options!