A KITCHEN MAKEOVER FOR YOUR HOME THIS SUMMER
Here at Kitchen Kit we understand the desire for a kitchen makeover better than anyone. Especially as spring has finally sprung and we have the motivation to give our home a much-needed refresh. The kitchen, in any home, is a gathering place between friends and family. It has and always will be the space to share laughs and make memories with our nearest and dearest, which is perhaps why we love a kitchen makeover more than any other space in the house.
This year, why not transform your home and get stuck in to the kitchen makeover you have always wanted? Gone are the age-old kitchen cabinets that don't close properly; forget about the poorly designed layout, lack of cupboard space or dreary colour scheme. It's spring now, and there has never been a better time to inject a little life into your kitchen. At Kitchen Kit we have a range of styles to suit anyone and everyone, no matter your preferences, which is why we've compiled a little wish list to get those creative juices flowing.
Do not underestimate the simplicity of having an integrated appliance as part of your kitchen makeover this year. By removing the hassle of having freestanding ovens, grills and microwaves, the seamless installation of a nobilia integrated design goes a long way to creating the modern, functional kitchen of your dreams. 
Gone are the days of dining around the kitchen table, for the kitchen island is a must-have for your kitchen makeover. A space to work, to cook, to pour wine or crack open a beer, to do homework, to take zoom calls, to eat – you name it, the kitchen island can do it! Check out this ultra sleek design by nobilia for some inspiration. 
Who needs to fill up a kettle and wait for it to boil, when a Quooker tap can do it all for you? This super modern, clean, functional hot, cold and boiling water tap can make your tea or coffee on demand, by providing you with 100 degree temperature water instantly. As it comes in a variety of colours, you'll be sure to find one that suits your kitchen makeover just right. You heard us right, a handleless kitchen! Who needs handles covered in fingerprints, that get occasionally wobbly, and that you knock your head on at least once a month? This handleless kitchen design, by nobilia, is just one in a vast pool of options for you to choose from for your kitchen makeover. This sophisticated design leaves your kitchen with a sleek, smooth finish, guaranteed to catch the eye of anyone who steps foot inside, making them green with envy. A true icon of modern living.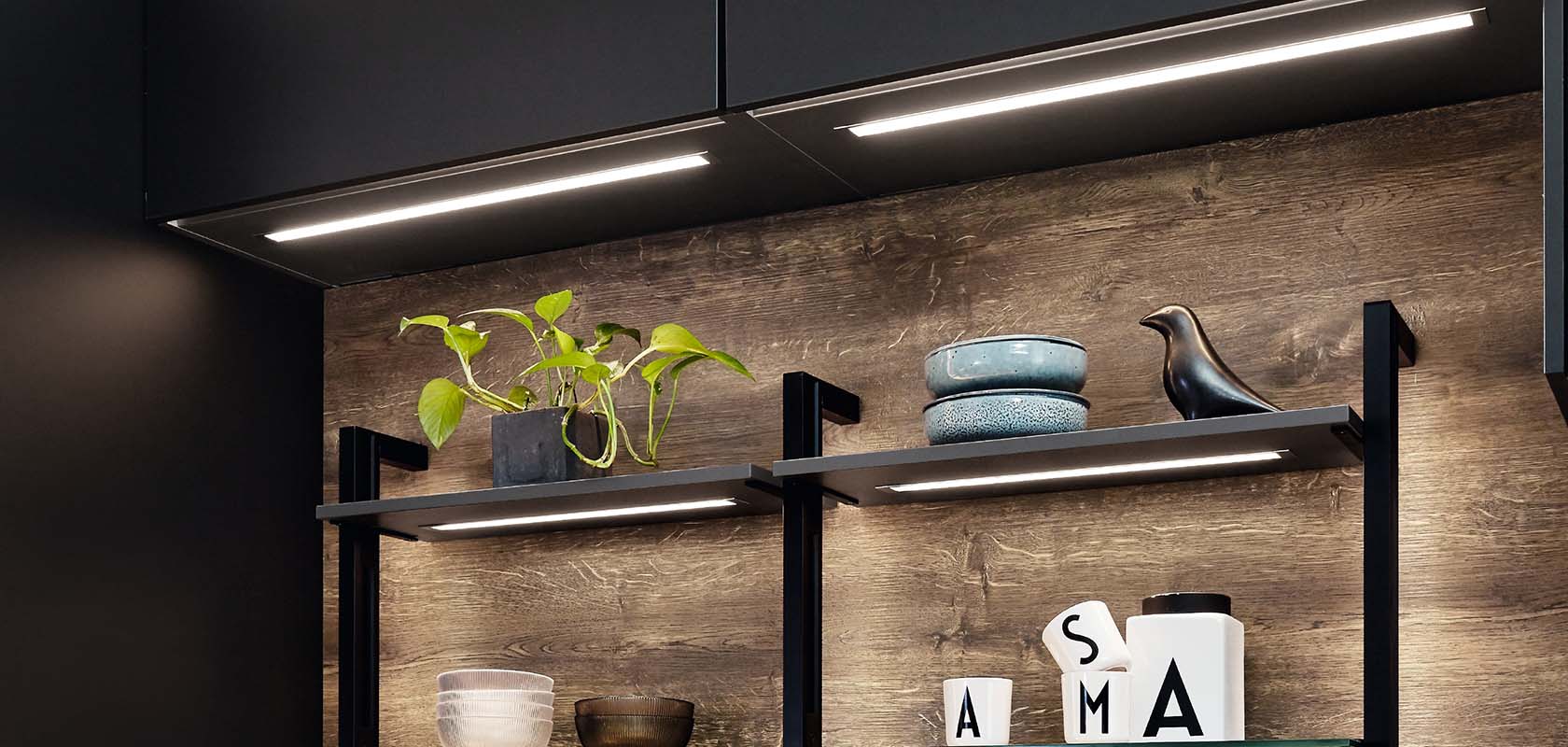 There is a lot to be said for ambient lighting in a kitchen. It has the power to create a warm environment, a cold environment, or a colourful one. It is completely in your hands, whether you want to illuminate your kitchen cupboards, your shelves, your drawers, or the surrounding walls and ceiling, and we have options for you to choose from. Thanks to our wide selection of lighting designs, you can create the perfect ambience for any situation, all through the touch of a button.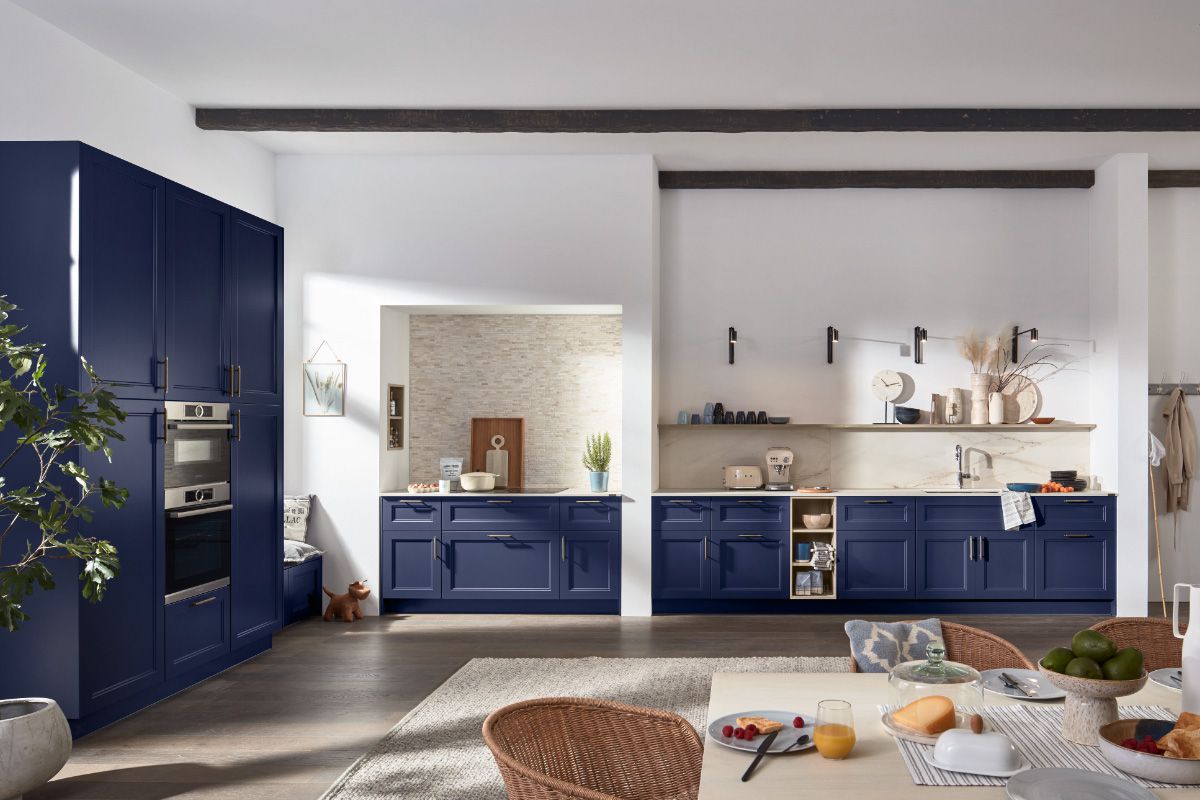 We all know how a splash of colour can change the look and feel of a room instantly; it's why we love a makeover every now and then. So, why not start with your kitchen this spring? The kitchen often gets overlooked when it comes to a home makeover. It's seen as something far too convoluted to be changed, but we disagree! A splash of colour, be it from an entirely new kitchen unit design, a drop of paint on the walls, or the addition of plants and art, can make a big difference to any kitchen.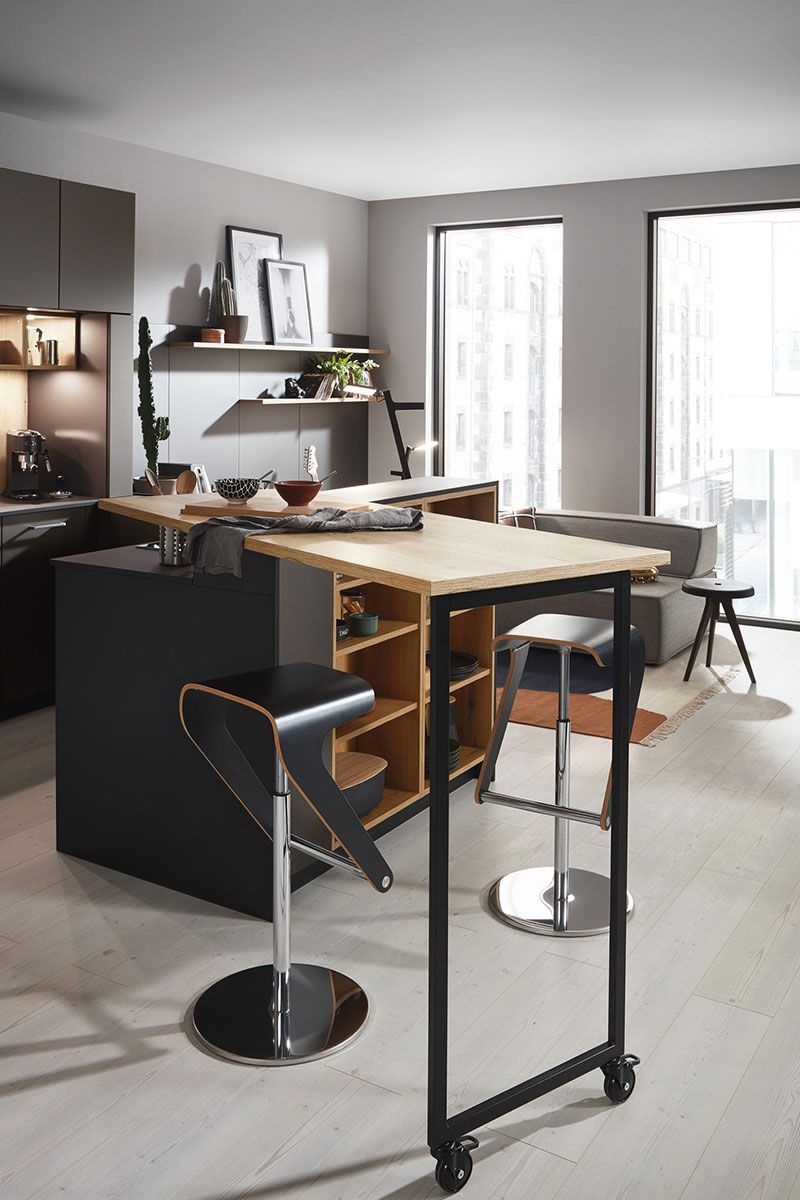 Somehow, the kitchen seems to be the only room in the house that needs as much storage as possible, but so often never has it. We know how important it is to have enough space to store tupperware, pots, pans, plates, cutlery and those water bottles that never get used! Ballerina Kitchens have some incredible storage solutions in their designs that our team at Kitchen Kit are experts at fitting to your specifications.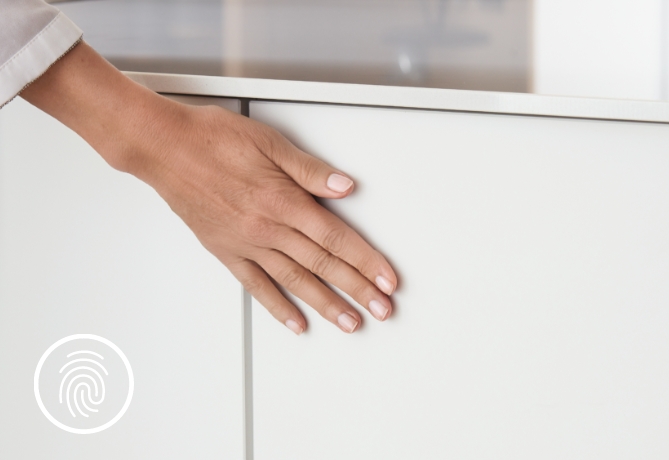 Anti-fingerprint kitchens are revolutionary in the kitchen makeover game. For those with families, the stress of having to clean your kitchen, only for the little ones to come and plaster their mucky little paws all over the cupboards can be hair-raising. We get that! That's why we work with suppliers like nobilia and Ballerina to provide you with a range of anti-fingerprint options for your home. 

It's not just the cupboards or the appliances that really set off a kitchen makeover. Take Metro Tiles for example; these Niche claddings from nobilia are a great option for those wanting to add a little style to their kitchen. As they have such a broad range to choose from, you are guaranteed to find a style that suits your personality, giving your kitchen your personal touch this summer. 
Welcome to the new age of extractor fans. Gone are the days of clunky, overhanging intrusions that drown out the sound of anyone in the vicinity. Instead, let us introduce you to their hidden, sleek alternative. With easy installation, and minimal space required, this extractor fan uses downdraft technology to draw vapours down into the cooker, instead of up and above it. Reducing the need for overhead fans that take up a lot of space, and are a nightmare to install.
Now that we've thoroughly inspired you to get your kitchen makeover started, why not get in touch with our team here at Kitchen Kit, and we can help you design and build the kitchen you've always wanted! Summer is just around the corner, so let's get cracking. Fill out a contact form and our team will get back to you.